PASSIVE FIRE PROTECTION
MERCOR DUNAMENTI Zrt. has been active in the profession of architectural fire protection
since 1981.
HUNGARIAN COMPANY
As a Hungarian company, we want to supply high-quality products for European markets
and to give excellent services to mainly local clients
TRADITION AND INNOVATION
Hundreds of our applications can demonstrate that quality, accuracy, and liability are equally
extremely important to us.
Fire protection system
Passive fire protection solutions
Training
How to protect lives and properties?
References
Hundreds of our projectsutions
why should you choose us ?
MERCOR DUNAMENTI Zrt. has been at the service of architectural fire safety from 1981.
During this period, our company has become one of the most significant passive fire protection material producers and one of the most important companies providing fire safety services in Hungary and Central and Eastern Europe. Our references where either our products were bought to apply or they were applied by our company including several power plants, chemical plants, steelworks and ironworks, logistics centers, warehouses, hotels, theatres, office buildings, sports halls, shopping centers, etc. Tradition and innovation are the two values that helped us become a significant participant in the sector and the market.
Hundreds of projects prove that we attach particular importance to quality, precision, and reliability.
QUALITY ASSURANCE AND CERTIFICATES
We have been certified among the first companies to work in nuclear establishments, and we were the first in Hungary to certify our quality management system – ISO 9001 – in 1996.
In 2001 we introduced our integrated quality and environment management system – ISO 14001, which we completed in 2012 by adding the OHSAS requirements – ISO 18001.
Our three management systems are continuously certified.
Please, download our catalogue.
Fire protection solutions for steel-, concrete-, and wooden structures: intumescent paints, mortars, and boards. Anticorrosion coating systems for steel structures.
Intumescent system, endotherm (ablative) system, fire protection of air ducts and cable trays, fire protection sealing of architectural fix gaps and moving gaps; coatings, putties, collars, wraps, bandages, pre-painted mineral-wool boards.
Intumescent strip, fire protection formwork, Safety-bloc, fire protection board.
Smoke exhaust vents, roof lights, heat- and smoke-exhausting vents, and smoke curtains.
Fire dumpers, cut-off fire valves, fire protection fans.
GSF KPR EI fire curtains, GS fire protection partition gates, partition walls.
BIM for mcr ULTRA THERM and mcr PROLIGHT smoke vents Designers and architects are well acquainted with the abbreviation BIM, which stands for...
read more
OUR PRODUCTS ARE CERTIFIED BY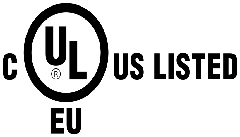 OUR COMPANY IS CERTIFIED AS
Do you have a question? Please contact us.
We are present in the following countries:
Poland – Gdansk, Varsawa; Czech Republic – Prague, Ostrava, Brno, Mladá Boleslav; Slovakia – Bratislava, Kolarovo (near Komárom/Komárno), Kosice; Germany – Frielendorf; Austria – Vienna, Lohnsburg; Switzerland – Pfäffikon; Hungary – Göd, Budapest, Paks; Spain – Madrid, Barcelona; Ukraine – Lviv; Romania – Bucharest, Brasov, Timisoara, Oradea; Bulgaria – Sofia, Ruse; Slovenia – Maribor, Ljubljana; Croatia – Zagreb, Koprivnica; Serbia – Belgrade, Obrenovac, Gornji Milanovac